Software Radio Overview
Pentek's software radio and A/D I/O products are the most comprehensive in the industry. Products available in AMC, XMC, FMC, PMC, cPCI, PCIe, VME and VPX form factors.

Software radio and A/D products are supported by Pentek's ReadyFlow Board Support Packages.

FPGA-equipped products are supported by Pentek's GateFlow FPGA Design Resources.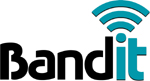 Pentek's products aim to solve the two most challenging issues facing communications and software radio today: compatibility and spectrum usage. Pentek offers flexible signal processing capabilities to support many waveform types simultaneously, hosts complex, special-purpose waveforms & detects and cancels interference using digital techniques.
Clock synchronizers for complete system solutions: Clocks in real-time embedded systems control the sampling rate and signal quality for A/D and D/As, translation frequencies of digital up/down converters, digital filtering frequencies and more. Many Pentek boards allow multi-board synchronization using a single timing ribbon cable however, to synch more than a few modules, Pentek offers a large number of clock/sync generators in a multitude of form factors. Pentek can configure the clock/sync setup, install cabling & provide code to prove operation.
RF slot receivers: The Bandit® family of multiband, modular RF slot receivers accepts RF signals over the range of 800 MHz to 3 GHz, downconverting them to a 225 MHz IF signal suitable for A/D conversion by any of several signal acquisition modules. These products offer a low noise figure, programmable gain and a high dynamic range and ensure there are no gaps in the RF spectrum coverage. The Bandit series are an ideal solution for amplifying and downconverting antenna signals for communications, radar and signal intelligence systems.
Software Defined Radio Handbook
Written by Rodger Hosking, Vice President and Co-founder of Pentek

SDR (Software Defined Radio) has revolutionized electronic systems for a variety of applications including communications, data acquisition and signal processing. This handbook shows how DDCs (Digital Downconverters) and DUCs (Digital Upconverters), the fundamental building blocks of SDR, can replace legacy analog receiver designs while offering significant benefits in performance, density and cost.

In order to fully appreciate the benefits of SDR, a conventional analog receiver system will be compared to its digital receiver counterpart, highlighting similarities and differences. The inner workings of the SDR will be explored with an in-depth description of the internal structure and the devices used. Finally, some actual board- and system-level implementations and available off-the-shelf SDR products and applications based on such products will be presented.


Software Defined
Radio Handbook
Pentek Product Segment Catalogs
Pentek's segment catalogs highlight products by function. These downloadable catalogs are available for Analog & Digital I/O, Clock & Synchronization Generators, Processors, Radar & Software Defined Radio (SDR) I/O, Software & Field Programmable Gate Array (FPGA) Tools and High-Speed Real-Time Recording Systems.
Pricing and Availability
For the latest pricing, delivery and available options, please fill out this form and your request will be delivered to the appropriate department. To learn more about our products or to discuss your specific application please email our sales department at sales@pentek.com, contact your local representative or Pentek directly:
Mario Schiavone
Sales Director
Pentek, Inc.
One Park Way
Upper Saddle River, NJ 07458
USA
Tel: +1 (201) 818-5900
Fax: +1 (201) 818-5904
sales@pentek.com
Map + Directions
---
Analog Receiver
| | |
| --- | --- |
| | The Bandit™ family of analog receivers provide a series of high-performance, stand-alone RF downconverter modules. These products offer a low noise figure, programmable gain and a high dynamic range and ensure there are no gaps in the RF spectrum coverage. The Bandit series are an ideal solution for amplifying and downconverting antenna signals for communications, radar and signal intelligence systems. |
| | |
| --- | --- |
| Model | Description |
| Model 8267 | 3U VPX Development System for Cobalt, Onyx and Flexor Boards |
| Model 8266 | PC Development System for PCIe Cobalt and Onyx Boards |
| Model 8111-007 | Analog RF Slot Downconverter: 2600-3000 MHz Input |
| Model 8111-006 | Analog RF Slot Downconverter: 2300-2700 MHz Input |
| Model 8111-005 | Analog RF Slot Downconverter: 2000-2400 MHz Input |
| Model 8111-004 | Analog RF Slot Downconverter: 1700-2100 MHz Input |
| Model 8111-003 | Analog RF Slot Downconverter: 1400-1800 MHz Input |
| Model 8111-002 | Analog RF Slot Downconverter: 1100-1500 MHz Input |
| Model 8111-001 | Analog RF Slot Downconverter: 800-1200 MHz Input |
| Model 8111 | Modular Analog RF Slot Downconverter Series |
| Model 7820 | 2 Channel Analog RF Wideband Downconverter - PCIe |
| Model 7420 | 4 Channel Analog RF Wideband Downconverter - 6U cPCI |
| Model 7320 | 2 Channel Analog RF Wideband Downconverter - 3U cPCI |
| Model 7220 | 2 Channel Analog RF Wideband Downconverter - 6U cPCI |
| Model 7120 | 2 Channel Analog RF Wideband Downconverter - PMC/XMC |
| Model 5620 | 2 Channel Analog RF Wideband Downconverter - AMC |
| Model 5220 | 2 Channel Analog RF Wideband Downconverter - 3U VPX |
---
Digital Receivers
| | |
| --- | --- |
| | Pentek's digital receiver products cover an extensive range of signal bandwidths. Most of the receiver boards are equipped with Xilinx FPGAs and are supported with Pentek's GateFlow FPGA Design Resources. |
Model

Description

Multiband Digital Receiver
Model 8267
3U VPX Development System for Cobalt, Onyx and Flexor Boards
Model 8266
PC Development System for PCIe Cobalt and Onyx Boards
Model 78751
2-Ch 500 MHz A/D with DDC & 2-Ch 800 MHz D/A with DUC, Virtex-7 FPGA - PCIe
Model 78663
1100-Channel GSM Channelizer wih Quad A/D - PCIe
Model 78662
4-Channel 200 MHz A/D with 32-Channel DDC, Virtex-6 FPGA - PCIe
Model 78661
4-Channel 200 MHz A/D with DDC, Virtex-6 FPGA - PCIe
Model 78651
2-Ch 500 MHz A/D with DDC & 2-Ch 800 MHz D/A with DUC, Virtex-6 FPGA - PCIe
Model 78621
3-Ch 200 MHz A/D with DDC & 2-Ch 800 MHz D/A with DUC, Virtex-6 FPGA - PCIe
Model 7853
4-Channel Beamformer with four 200 MHz, 16-bit A/Ds - x8 PCIe
Model 7852
Quad 200 MHz, 16-bit A/D, 32-Channel DDC - x8 PCIe
Model 7851
Quad 200 MHz, 16-bit A/D, 256-Channel DDC - x8 PCIe
Model 7653
Quad 200 MHz, 16-bit A/D, 2/4-Channel DDC - PCI
Model 7652
Quad 200 MHz, 16-bit A/D, 32-Channel DDC - PCI
Model 7651
Quad 200 MHz, 16-bit A/D, 256-Channel DDC - PCI
Model 7642
4-Channel A/D, 1-Channel D/A with Virtex-4 FPGAs - PCI
Model 74751
4-Ch 500 MHz A/D with DDC & 4-Ch 800 MHz D/A with DUC, Virtex-7 FPGA - 6U cPCI
Model 74663
2200-Channel GSM Channelizer wih Quad A/D - 6U cPCI
Model 74662
8-Channel 200 MHz A/D with 64-Channel DDC, Virtex-6 FPGA - 6U cPCI
Model 74661
8-Channel 200 MHz A/D with DDC, Virtex-6 FPGA - 6U cPCI
Model 74651
4-Ch 500 MHz A/D w/ DDC & 4-Ch 800 MHz D/A w/ DUC, Virtex-6 FPGA - 6U cPCI
Model 74621
6-Ch 200 MHz A/D w/ DDC & 4-Ch 800 MHz D/A w/ DUC, Virtex-6 FPGA - 6U cPCI
Model 73751
2-Ch 500 MHz A/D with DDC & 2-Ch 800 MHz D/A with DUC, Virtex-7 FPGA - 3U cPCI
Model 73663
1100-Channel GSM Channelizer wih Quad A/D - 3U cPCI
Model 73662
4-Channel 200 MHz A/D with 32-Channel DDC, Virtex-6 FPGA - 3U cPCI
Model 73661
4-Channel 200 MHz A/D with DDC, Virtex-6 FPGA - 3U cPCI
Model 73651
2-Ch 500 MHz A/D w/ DDC & 2-Ch 800 MHz D/A w/ DUC, Virtex-6 FPGA - 3U cPCI
Model 73621
3-Chan 200 MHz A/D+DDC and 2-Chan 800 MHz D/A+DUC, Virtex-6 FPGA - 3U cPCI
Model 7353
2/4-Channel Quad 200 MHz 16-bit A/D DDC - 3U cPCI
Model 7352
32-Channel Quad 200 MHz 16-bit A/D DDC - 3U cPCI
Model 7351
256-Channel Quad 200 MHz 16-bit A/D DDC - 3U cPCI
Model 7342
4-Channel A/D, 1-Channel D/A with Virtex-4 FPGAs - 3U cPCI
Model 72751
2-Ch 500 MHz A/D w/ DDC & 2-Ch 800 MHz D/A w/ DUC, Virtex-7 FPGA - 6U cPCI
Model 72663
1100-Channel GSM Channelizer wih Quad A/D - 6U cPCI
Model 72662
4-Channel 200 MHz A/D with 32-Channel DDC, Virtex-6 FPGA - 6U cPCI
Model 72661
4-Channel 200 MHz A/D with DDC, Virtex-6 FPGA - 6U cPCI
Model 72651
2-Ch 500 MHz A/D w/ DDC & 2-Ch 800 MHz D/A w/ DUC, Virtex-6 FPGA - 6U cPCI
Model 72621
3-Ch 200 MHz A/D w/ DDC & 2-Ch 800 MHz D/A w/ DUC, Virtex-6 FPGA - 6U cPCI
Model 7253D
Octal 200 MHz, 16-bit A/D, 4/8-Channel DDC - 6U cPCI
Model 7253
Quad 200 MHz, 16-bit A/D, 2/4-Channel DDC - 6U cPCI
Model 7252D
Octal 200 MHz, 16-bit A/D, 64-Channel DDC - 6U cPCI
Model 7252
Quad 200 MHz, 16-bit A/D, 32-Channel DDC - 6U cPCI
Model 7251D
Octal 200 MHz, 16-bit A/D, 512-Channel DDC - 6U cPCI
Model 7251
Quad 200 MHz, 16-bit A/D, 256-Channel DDC - 6U cPCI
Model 7242
4-Channel A/D, 1-Channel D/A with Virtex-4 FPGAs - 6U cPCI
Model 71762
4-Channel 200 MHz A/D with 32-Channel DDC, Virtex-7 FPGA - XMC
Model 71761
4-Channel 200 MHz A/D with DDC, Virtex-7 FPGA - XMC
Model 71751
2-Ch 500 MHz A/D with DDC & 2-Ch 800 MHz D/A with DUC, Virtex-7 FPGA - XMC
Model 71721
3-Ch 200 MHz A/D with DDC & 2-Ch 800 MHz D/A with DUC, Virtex-7 FPGA - XMC
Model 71663
1100-Channel GSM Channelizer wih Quad A/D - XMC
Model 71662
4-Channel 200 MHz A/D with 32-Channel DDC, Virtex-6 FPGA - XMC
Model 71661
4-Channel 200 MHz A/D with DDC, Virtex-6 FPGA - XMC
Model 71651
2-Ch 500 MHz A/D with DDC & 2-Ch 800 MHz D/A with DUC, Virtex-6 FPGA - XMC
Model 71621
3-Ch 200 MHz A/D with DDC & 2-Ch 800 MHz D/A with DUC, Virtex-6 FPGA - XMC
Model 7153
Quad 200 MHz, 16-bit A/Ds, 4/2-Channel DDC - PMC/XMC
Model 7152
Quad 200 MHz, 16-bit A/D, 32-Channel DDC - PMC
Model 7151
Quad 200 MHz, 16-bit A/D, 256-Channel DDC - PMC
Model 56751
2-Ch 500 MHz A/D with DDC & 2-Ch 800 MHz D/A with DUC, Virtex-7 FPGA - AMC
Model 56663
1100-Channel GSM Channelizer wih Quad A/D - AMC
Model 56662
4-Channel 200 MHz A/D with 32-Channel DDC, Virtex-6 FPGA - AMC
Model 56661
4-Channel 200 MHz A/D with DDC, Virtex-6 FPGA - AMC
Model 56651
2-Ch 500 MHz A/D with DDC & 2-Ch 800 MHz D/A with DUC, Virtex-6 FPGA - AMC
Model 56621
3-Ch 200 MHz A/D with DDC & 2-Ch 800 MHz D/A with DUC, Virtex-6 FPGA - AMC
Model 53751
2-Ch 500 MHz A/D with DDC & 2-Ch 800 MHz D/A with DUC, Virtex-7 FPGA - 3U VPX
Model 53663
1100-Channel GSM Channelizer wih Quad A/D - 3U VPX
Model 53662
4-Channel 200 MHz A/D with 32-Channel DDC with Virtex-6 FPGA - 3U VPX
Model 53661
4-Channel 200 MHz A/D with DDC with Virtex-6 FPGA - 3U VPX
Model 53651
2-Ch 500 MHz A/D w/ DDC & 2-Ch 800 MHz D/A w/ DUC, Virtex-6 FPGA - 3U VPX
Model 53621
3-Ch 200 MHz A/D w/ DDC & 2-Ch 800 MHz D/A w/ DUC, Virtex-6 FPGA - 3U VPX
Model 5353
Quad 200 MHz, 16-bit A/Ds, 4/2-Channel DDC - 3U VPX
Model 5352
Quad 200 MHz, 16-bit A/D, 32-Channel DDC - 3U VPX
Model 5351
Quad 200 MHz, 16-Bit A/D, 256-Channel DDC - 3U VPX
Model 52751
2-Ch 500 MHz A/D with DDC & 2-Ch 800 MHz D/A with DUC, Virtex-7 FPGA - 3U VPX
Model 52663
1100-Channel GSM Channelizer wih Quad A/D - 3U VPX
Model 52662
4-Channel 200 MHz A/D with 32-Channel DDC with Virtex-6 FPGA - 3U VPX
Model 52661
4-Channel 200 MHz A/D with DDC with Virtex-6 FPGA - 3U VPX
Model 52651
2-Ch 500 MHz A/D w/ DDC & 2-Ch 800 MHz D/A w/ DUC, Virtex-6 FPGA - 3U VPX
Model 52621
3-Ch 200 MHz A/D w/ DDC & 2-Ch 800 MHz D/A w/ DUC, Virtex-6 FPGA - 3U VPX

Model

Description

Narrowband Digital Receiver
Model 8267
3U VPX Development System for Cobalt, Onyx and Flexor Boards
Model 8266
PC Development System for PCIe Cobalt and Onyx Boards
Model 7851
Quad 200 MHz, 16-bit A/D, 256-Channel DDC - x8 PCIe
Model 7651
Quad 200 MHz, 16-bit A/D, 256-Channel DDC - PCI
Model 7642
4-Channel A/D, 1-Channel D/A with Virtex-4 FPGAs - PCI
Model 7351
256-Channel Quad 200 MHz 16-bit A/D DDC - 3U cPCI
Model 7342
4-Channel A/D, 1-Channel D/A with Virtex-4 FPGAs - 3U cPCI
Model 7251D
Octal 200 MHz, 16-bit A/D, 512-Channel DDC - 6U cPCI
Model 7251
Quad 200 MHz, 16-bit A/D, 256-Channel DDC - 6U cPCI
Model 7242
4-Channel A/D, 1-Channel D/A with Virtex-4 FPGAs - 6U cPCI
Model 7151
Quad 200 MHz, 16-bit A/D, 256-Channel DDC - PMC
Model 5351
Quad 200 MHz, 16-Bit A/D, 256-Channel DDC - 3U VPX

Model

Description

Wideband Digital Receiver
Model 8267
3U VPX Development System for Cobalt, Onyx and Flexor Boards
Model 8266
PC Development System for PCIe Cobalt and Onyx Boards
Model 7853
4-Channel Beamformer with four 200 MHz, 16-bit A/Ds - x8 PCIe
Model 7852
Quad 200 MHz, 16-bit A/D, 32-Channel DDC - x8 PCIe
Model 7653
Quad 200 MHz, 16-bit A/D, 2/4-Channel DDC - PCI
Model 7652
Quad 200 MHz, 16-bit A/D, 32-Channel DDC - PCI
Model 7642
4-Channel A/D, 1-Channel D/A with Virtex-4 FPGAs - PCI
Model 7353
2/4-Channel Quad 200 MHz 16-bit A/D DDC - 3U cPCI
Model 7352
32-Channel Quad 200 MHz 16-bit A/D DDC - 3U cPCI
Model 7342
4-Channel A/D, 1-Channel D/A with Virtex-4 FPGAs - 3U cPCI
Model 7253D
Octal 200 MHz, 16-bit A/D, 4/8-Channel DDC - 6U cPCI
Model 7253
Quad 200 MHz, 16-bit A/D, 2/4-Channel DDC - 6U cPCI
Model 7252D
Octal 200 MHz, 16-bit A/D, 64-Channel DDC - 6U cPCI
Model 7252
Quad 200 MHz, 16-bit A/D, 32-Channel DDC - 6U cPCI
Model 7242
4-Channel A/D, 1-Channel D/A with Virtex-4 FPGAs - 6U cPCI
Model 7153
Quad 200 MHz, 16-bit A/Ds, 4/2-Channel DDC - PMC/XMC
Model 7152
Quad 200 MHz, 16-bit A/D, 32-Channel DDC - PMC
Model 5353
Quad 200 MHz, 16-bit A/Ds, 4/2-Channel DDC - 3U VPX
Model 5352
Quad 200 MHz, 16-bit A/D, 32-Channel DDC - 3U VPX
---
Transceivers & Upconverters
| | |
| --- | --- |
| | Pentek's transceiver products include both transmit and receive functionality and are equipped with Xilinx FPGAs that support Pentek's GateFlow FPGA Design Resources. |
| | |
| --- | --- |
| Model | Description |
| Model 8267 | 3U VPX Development System for Cobalt, Onyx and Flexor Boards |
| Model 8266 | PC Development System for PCIe Cobalt and Onyx Boards |
| Model 78751 | 2-Ch 500 MHz A/D with DDC & 2-Ch 800 MHz D/A with DUC, Virtex-7 FPGA - PCIe |
| Model 78720 | 3-Channel 200 MHz A/D and 2-Channel 800 MHz D/A with Virtex-7 FPGA - PCIe |
| Model 78671 | 4-Ch 1.25 GHz, 16-bit D/A with DUC, Extended Interpolation, Virtex-6 - PCIe |
| Model 78670 | 4-Channel 1.25 GHz, 16-bit D/A with Virtex-6 FPGA - PCIe |
| Model 78651 | 2-Ch 500 MHz A/D with DDC & 2-Ch 800 MHz D/A with DUC, Virtex-6 FPGA - PCIe |
| Model 78650 | 2-Channel 500 MHz A/D and 2-Channel 800 MHz D/A with Virtex-6 FPGA - PCIe |
| Model 78621 | 3-Ch 200 MHz A/D with DDC & 2-Ch 800 MHz D/A with DUC, Virtex-6 FPGA - PCIe |
| Model 78620 | 3-Channel 200 MHz A/D and 2-Channel 800 MHz D/A with Virtex-6 FPGA - PCIe |
| Model 7842-428 | GateFlow Transceiver with Multiband DDC and Interpolation Filter - PCIe |
| Model 7842 | 4-Channel A/D, 1-Channel D/A with Virtex-4 FPGAs, x8 PCIe |
| Model 7642-428 | GateFlow Transceiver with Multiband DDC and Interpolation Filter - PCI |
| Model 7642 | 4-Channel A/D, 1-Channel D/A with Virtex-4 FPGAs - PCI |
| Model 74751 | 4-Ch 500 MHz A/D with DDC & 4-Ch 800 MHz D/A with DUC, Virtex-7 FPGA - 6U cPCI |
| Model 74720 | 6-Channel 200 MHz A/D and 4-Channel 800 MHz D/A with Virtex-7 FPGA - 6U cPCI |
| Model 74671 | 8-Ch 1.25 GHz, 16-bit D/A with DUC, Extended Interpolation, Virtex-6 - 6U cPCI |
| Model 74670 | 8-Channel 1.25 GHz, 16-bit D/A with Virtex-6 FPGA - 6U cPCI |
| Model 74651 | 4-Ch 500 MHz A/D w/ DDC & 4-Ch 800 MHz D/A w/ DUC, Virtex-6 FPGA - 6U cPCI |
| Model 74650 | 4-Channel 500 MHz A/D and 4-Channel 800 MHz D/A w/ Virtex-6 FPGA - 6U cPCI |
| Model 74621 | 6-Ch 200 MHz A/D w/ DDC & 4-Ch 800 MHz D/A w/ DUC, Virtex-6 FPGA - 6U cPCI |
| Model 74620 | 6-Channel 200 MHz A/D and 4-Channel 800 MHz D/A w/ Virtex-6 FPGA - 6U cPCI |
| Model 73751 | 2-Ch 500 MHz A/D with DDC & 2-Ch 800 MHz D/A with DUC, Virtex-7 FPGA - 3U cPCI |
| Model 73720 | 3-Channel 200 MHz A/D and 2-Channel 800 MHz D/A with Virtex-7 FPGA - 3U cPCI |
| Model 73671 | 4-Ch 1.25 GHz, 16-bit D/A with DUC, Extended Interpolation, Virtex-6 - 3U cPCI |
| Model 73670 | 4-Channel 1.25 GHz, 16-bit D/A with Virtex-6 FPGA - 3U cPCI |
| Model 73651 | 2-Ch 500 MHz A/D w/ DDC & 2-Ch 800 MHz D/A w/ DUC, Virtex-6 FPGA - 3U cPCI |
| Model 73650 | 2-Channel 500 MHz A/D & 2-Channel 800 MHz D/A with Virtex-6 FPGA - 3U cPCI |
| Model 73621 | 3-Chan 200 MHz A/D+DDC and 2-Chan 800 MHz D/A+DUC, Virtex-6 FPGA - 3U cPCI |
| Model 73620 | 3-Channel 200 MHz A/D & 2-Channel 800 MHz D/A with Virtex-6 FPGA - 3U cPCI |
| Model 7342-428 | GateFlow Transceiver with Multiband DDC and Interpolation Filter - 3U cPCI |
| Model 7342 | 4-Channel A/D, 1-Channel D/A with Virtex-4 FPGAs - 3U cPCI |
| Model 72751 | 2-Ch 500 MHz A/D w/ DDC & 2-Ch 800 MHz D/A w/ DUC, Virtex-7 FPGA - 6U cPCI |
| Model 72720 | 3-Channel 200 MHz A/D and 2-Channel 800 MHz D/A with Virtex-7 FPGA - 6U cPCI |
| Model 72671 | 4-Ch 1.25 GHz, 16-bit D/A with DUC, Extended Interpolation, Virtex-6 - 6U cPCI |
| Model 72670 | 4-Channel 1.25 GHz 16-bit D/A with Virtex-6 FPGA - 6U cPCI |
| Model 72651 | 2-Ch 500 MHz A/D w/ DDC & 2-Ch 800 MHz D/A w/ DUC, Virtex-6 FPGA - 6U cPCI |
| Model 72650 | 2-Channel 500 MHz A/D and 2-Channel 800 MHz D/A w/ Virtex-6 FPGA - 6U cPCI |
| Model 72621 | 3-Ch 200 MHz A/D w/ DDC & 2-Ch 800 MHz D/A w/ DUC, Virtex-6 FPGA - 6U cPCI |
| Model 72620 | 3-Channel 200 MHz A/D and 2-Channel 800 MHz D/A w/ Virtex-6 FPGA - 6U cPCI |
| Model 7242D-428 | GateFlow Transceiver with Multiband DDC and Interpolation Filter - 6U cPCI |
| Model 7242-428 | GateFlow Transceiver with Multiband DDC and Interpolation Filter - 6U cPCI |
| Model 7242 | 4-Channel A/D, 1-Channel D/A with Virtex-4 FPGAs - 6U cPCI |
| Model 71771 | 4-Ch 1.25 GHz, 16-bit D/A with DUC, Extended Interpolation, Virtex-7 - XMC |
| Model 71751 | 2-Ch 500 MHz A/D with DDC & 2-Ch 800 MHz D/A with DUC, Virtex-7 FPGA - XMC |
| Model 71721 | 3-Ch 200 MHz A/D with DDC & 2-Ch 800 MHz D/A with DUC, Virtex-7 FPGA - XMC |
| Model 71720 | 3-Channel 200 MHz A/D and 2-Channel 800 MHz D/A with Virtex-7 FPGA - XMC |
| Model 71671 | 4-Ch 1.25 GHz, 16-bit D/A with DUC, Extended Interpolation, Virtex-6 - XMC |
| Model 71670 | 4-Channel 1.25 GHz, 16-bit D/A with Virtex-6 FPGA - XMC |
| Model 71651 | 2-Ch 500 MHz A/D with DDC & 2-Ch 800 MHz D/A with DUC, Virtex-6 FPGA - XMC |
| Model 71650 | 2-Channel 500 MHz A/D and 2-Channel 800 MHz D/A with Virtex-6 FPGA - XMC |
| Model 71621 | 3-Ch 200 MHz A/D with DDC & 2-Ch 800 MHz D/A with DUC, Virtex-6 FPGA - XMC |
| Model 71620 | 3-Channel 200 MHz A/D and 2-Channel 800 MHz D/A with Virtex-6 FPGA - XMC |
| Model 7142-428 | GateFlow Transceiver with Multiband DDC and Interpolation Filter - PMC/XMC |
| Model 7142 | 4-Channel A/D, 1-Channel D/A with Virtex-4 FPGAs - PMC/XMC |
| Model 56751 | 2-Ch 500 MHz A/D with DDC & 2-Ch 800 MHz D/A with DUC, Virtex-7 FPGA - AMC |
| Model 56720 | 3-Channel 200 MHz A/D and 2-Channel 800 MHz D/A with Virtex-7 FPGA - AMC |
| Model 56671 | 4-Ch 1.25 GHz, 16-bit D/A with DUC, Extended Interpolation, Virtex-6 - AMC |
| Model 56670 | 4-Channel 1.25 GHz, 16-bit D/A with Virtex-6 FPGA - AMC |
| Model 56651 | 2-Ch 500 MHz A/D with DDC & 2-Ch 800 MHz D/A with DUC, Virtex-6 FPGA - AMC |
| Model 56650 | 2-Channel 500 MHz A/D and 2-Channel 800 MHz D/A with Virtex-6 FPGA - AMC |
| Model 56621 | 3-Ch 200 MHz A/D with DDC & 2-Ch 800 MHz D/A with DUC, Virtex-6 FPGA - AMC |
| Model 56620 | 3-Channel 200 MHz A/D and 2-Channel 800 MHz D/A with Virtex-6 FPGA - AMC |
| Model 53751 | 2-Ch 500 MHz A/D with DDC & 2-Ch 800 MHz D/A with DUC, Virtex-7 FPGA - 3U VPX |
| Model 53720 | 3-Channel 200 MHz A/D and 2-Channel 800 MHz D/A with Virtex-7 FPGA - 3U VPX |
| Model 53671 | 4-Ch 1.25 GHz, 16-bit D/A with DUC, Extended Interpolation, Virtex-6 - 3U VPX |
| Model 53670 | 4-Channel 1.25 GHz, 16-bit D/A with Virtex-6 FPGA - 3U VPX |
| Model 53651 | 2-Ch 500 MHz A/D w/ DDC & 2-Ch 800 MHz D/A w/ DUC, Virtex-6 FPGA - 3U VPX |
| Model 53650 | 2-Channel 500 MHz A/D and 2-Channel 800 MHz D/A with Virtex-6 FPGA - 3U VPX |
| Model 53621 | 3-Ch 200 MHz A/D w/ DDC & 2-Ch 800 MHz D/A w/ DUC, Virtex-6 FPGA - 3U VPX |
| Model 53620 | 3-Channel 200 MHz A/D and 2-Channel 800 MHz D/A with Virtex-6 FPGA - 3U VPX |
| Model 5342-428 | GateFlow Transceiver with Multiband DDC and Interpolation Filter - 3U VPX |
| Model 5342 | 4-Channel A/D, 1-Channel D/A with Virtex-4 FPGAs - 3U VPX |
| Model 52751 | 2-Ch 500 MHz A/D with DDC & 2-Ch 800 MHz D/A with DUC, Virtex-7 FPGA - 3U VPX |
| Model 52720 | 3-Channel 200 MHz A/D and 2-Channel 800 MHz D/A with Virtex-7 FPGA - 3U VPX |
| Model 52671 | 4-Ch 1.25 GHz, 16-bit D/A with DUC, Extended Interpolation, Virtex-6 - 3U VPX |
| Model 52670 | 4-Channel 1.25 GHz, 16-bit D/A with Virtex-6 FPGA - 3U VPX |
| Model 52651 | 2-Ch 500 MHz A/D w/ DDC & 2-Ch 800 MHz D/A w/ DUC, Virtex-6 FPGA - 3U VPX |
| Model 52650 | 2-Channel 500 MHz A/D and 2-Channel 800 MHz D/A with Virtex-6 FPGA - 3U VPX |
| Model 52621 | 3-Ch 200 MHz A/D w/ DDC & 2-Ch 800 MHz D/A w/ DUC, Virtex-6 FPGA - 3U VPX |
| Model 52620 | 3-Channel 200 MHz A/D and 2-Channel 800 MHz D/A with Virtex-6 FPGA - 3U VPX |
| Model 3312 | Flexor 4-Ch. 250 MHz, 16-bit A/D, 2-Ch. 800 MHz, 16-bit D/A - FMC |