Sign-Up for Virtex-7 Onyx Updates!



Sign-Up for the Pipeline Newsletter!


---
Video Spotlight:

View: Talon RTR 2746 Recording and Playback System Video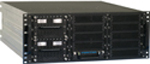 8-Channel RF/IF 200 MS/sec Rugged Rack-mount Recorder
---
Video Spotlight:

View: SystemFlow Software for Talon Recorders Video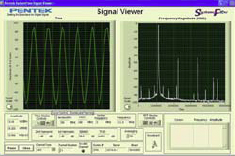 API, GUI, Signal Viewer, Signal Analyzer, Function Libraries & NTFS file management system
---
Free Technical Resources: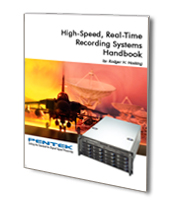 High-Speed, Real-Time
Recording Systems Handbook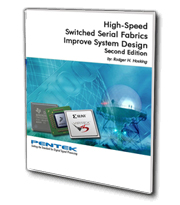 High-Speed Switched Serial
Fabrics Improve System Design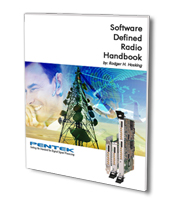 Software Defined Radio
Handbook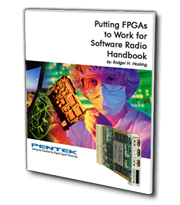 Putting FPGAs to Work for
Software Radio Handbook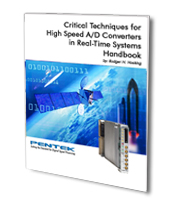 Critical Techniques for High
Speed A/D Converters in
Real-Time Systems Handbook

---
Pentek Literature:
---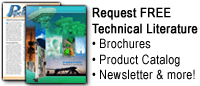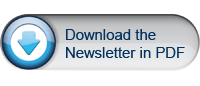 The Medical College of Wisconsin has received a grant from the National Institutes of Health to study brain connectivity, the way signals are conveyed between regions of the brain.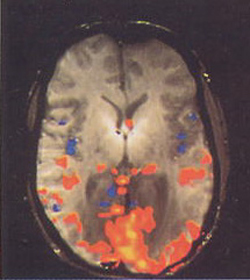 "Pentek is pleased and honored to have contributed to Dr. Jesmanowicz's successful research in brain connectivity studies at the Medical College of Wisconsin."
- Rodger Hosking, Pentek Vice President and Cofounder
---
Product Focus
Four Channel 200 MHz, 16-bit A/D with Xilinx Virtex-7 VXT FPGA - XMC
Features


Supports Xilinx Virtex-7 VXT FPGAs
Four 200 MHz 16-bit A/Ds
4 GB of DDR3 SDRAM
Sample clock synchronization to an external system reference
LVPECL clock/sync bus for multimodule synchronization
PCI Express (Gen. 1, 2 and 3) interface, up to x8
Advanced reconfigurability features
Optional user-configurable serial gigabit interface
Optional LVDS connections to the Virtex-7 FPGA for custom I/O

Onyx
Model 71760

---
Product Focus
Four Channel 1.25 GHz D/A with DUC and Xilinx Virtex-6 LXT and SXT FPGA - x8 PCIe
Features


Four 1.25 GHz 16-bit D/As
Four digital upconverters
Programmable output levels
250 MHz max. output bandwidth
2 GB of DDR3 SDRAM
Supports Xilinx Virtex-6 LXT and SXT FPGAs
Dual-µSync clock/sync bus for multiboard synchronization
PCI Express (Gen. 1 & 2) up to x8
Clock/sync bus for multiboard synchronization
Optional user-configurable gigabit serial interface
Optional LVDS connections to the Virtex-6 FPGA for custom I/O

Cobalt
Model 78670

---
Product Focus
Two Channel 10 Gigabit Ethernet Rack-mount Recording System
Features



Records 10 Gigabit Ethernet streams
1 or 2 channels
TCP and UDP protocols
Copper or optical 10 GbE interfaces
Aggregate recording rates to 2 GB/sec

Talon Model RTS 2715

4U or 5U 19 inch industrial rack-mount PC server chassis
Windows® workstation with a high-performance Intel® CoreTM i7
Up to 20 terabytes of storage to NTFS RAID disk array
RAID levels of 0, 1, 5, 6, 10 and 50
SystemFlow® GUI virtual instrumentation panel for fast, intuitive operation
C-callable API for integration of recorder into application
File headers include time stamping and recording parameters
Optional GPS time and position stamping
---
Product Focus
Four Channel RF/IF 200 MS/sec Rugged Portable Recording System
Features


Portable system measuring 16.9" W x 9.5" D x 13.4" H
Lightweight: approximately 30 pounds
Shock- and vibration-resistant SSDs (Solid State Drives) perform well in vehicles, ships and aircraft

Talon Model RTR 2726

Recording & playback of IF signals up to 700 MHz
Signal bandwidths to 80 MHz
200 MHz 16-bit A/Ds
800 MHz 16-bit D/As
SFDR > 80 dBFS
Real-time sustained recording rates up to 1600 MB/sec
Up to of 4 TB storage with front-panel removable SSD drives
NTFS file format
SystemFlow® GUI with Signal Viewer analysis tool
Optional GPS time and position stamping
Complete high-performance Windows® workstation
---
Product Focus
Eight Channel RF/IF 200 MS/sec Rugged Rack-mount Recording System
Features


4U 19 inch rugged rack-mount PC server chassis
Designed to MIL-STD-810F
Windows® workstation with high performance Intel® Xeon® processor
200 MHz max. 16-bit A/D sampling for recording, 0 to 8 channels

Talon Model RTR 2746

1.25 GHz max. 16-bit D/A sampling for playback, 0 to 8 channels
80 MHz max. record and playback signal bandwidths
Capable of record/playback of IF frequencies to 700 MHz
Real-time sustained recording rates of up to 1600 MB/sec in 4-channel configuration
Removable SSD drives
Up to 24 terabytes of storage to NTFS RAID disk array
RAID levels of 0, 1, 5, 6, 10 and 50
SystemFlow® GUI with signal viewer analysis tool
---
Product Focus
Two Channel 10 Gigabit Ethernet Rugged Rack-mount Recording System
Features


Records 10 Gigabit Ethernet streams
1 or 2 channels
TCP and UDP protocols
Copper or optical 10 GbE interfaces

Talon Model RTR 2755

Aggregate recording rates to 2 GB/sec
Removable SSD drives
4U short 19 inch rugged rack-mount PC server chassis
Windows® workstation with a high performance Intel® Core i7 processor
Up to 12 terabytes of storage to NTFS RAID solid state disk array
RAID levels of 0, 1, 5, 6, 10 and 50
SystemFlow® GUI virtual instrumentation panel for fast, intuitive operation
C-callable API for integration of recorder into applications
File headers include time stamping and recording parameters
Optional GPS time and position stamping
---
What's New
Press Releases
Feb 28, 2012
Pentek Introduces High-Speed System Synchronization and Distribution Modules for Military, Medical Imaging and Beamforming Applications
Synchronizes up to 12 I/O modules at sample rates to 3.6 GHz
Gating and triggering synchronous across 48 D/A channels
Front-panel μSync cables simplify high-channel-density system integration
Supports multi-channel phase-coherent applications such as beamforming
Jan 16, 2012
Pentek Debuts First in a Family of Virtex-7 FPGA SDR Modules for Demanding UAV, Radar and Communications Applications
Xilinx Virtex-7 FPGA expands logic and DSP capacity with minimal power increase
Provides high-performance migration path for popular Cobalt® Virtex-6 FPGA modules
On-board DDR3 memory boosts density and speed to 4 GB at 1600 MHz
Native Gen3 PCIe interface doubles I/O throughput
XMC module with versions also in PCIe, cPCI and VPX formats