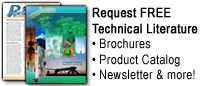 Pentek's experienced support team is available to answer your questions via phone, fax, and email.
Pentek, Inc.
One Park Way
Upper Saddle River, NJ 07458
Phone: (201) 818-5900
Fax: (201) 818-5904

Application Support: support@pentek.com
Product Repair/Upgrade: custsrvc@pentek.com
Recording System Support: systems@pentek.com
General Information: netinfo@pentek.com
Webmaster: webmaster@pentek.com

You are not logged in.
Support resources are divided into two categories: those for registered users and those for customers. Please login or register to access these resources.
General product information may be obtained without registering by visiting our products area.
Manual & Data Sheet Request
Searching for an instruction manual or product data sheet? Request it here.