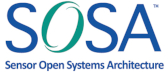 Sign-Up for SOSA (Sensor Open Systems Architecture) Updates!



Sign-Up for Quartz Zynq UltraScale+ RFSoC Updates!



Sign-Up for Jade Kintex UltraScale Updates!



Sign-Up for Cobalt Virtex-6 Updates!



Sign-Up for Onyx Virtex-7 Updates!



Sign-Up for Talon System Updates!



Sign-Up for Flexor FMC Updates!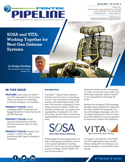 Sign-Up for the Pipeline Newsletter!


---
Free Technical Resources: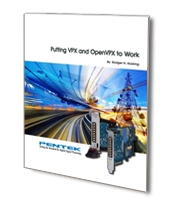 Putting VPX and OpenVPX
to Work Handbook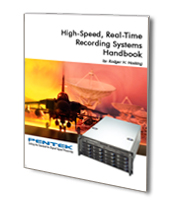 High-Speed, Real-Time
Recording Systems Handbook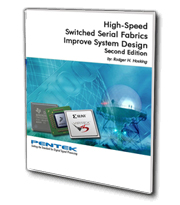 High-Speed Switched Serial
Fabrics Improve System Design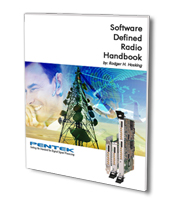 Software Defined Radio
Handbook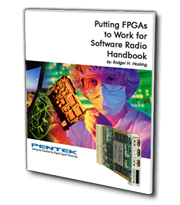 Putting FPGAs to Work for
Software Radio Handbook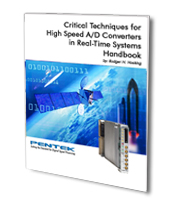 Critical Techniques for High
Speed A/D Converters in
Real-Time Systems Handbook

---
Pentek Literature:
---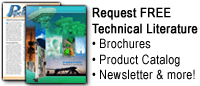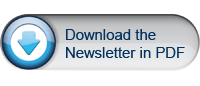 The latest data acquisition and signal processing devices are critical for capturing and manipulating wideband sensor signals for real-time radar, electronic countermeasures, EW, and SIGINT systems.

These include new data converter technology and advanced FPGA designs, including the RFSoC (radio frequency system-on-chip).
To maintain strategic superiority for military and aerospace platforms, embedded systems must constantly evolve to embrace the latest technologies, counter new threats, and deal with new constraints. To meet these objectives, systems engineers must exploit new architectures that deliver effective solutions.
Strong mandates to move systems closer to the antenna are driven by the need to preserve signal integrity and minimize latency while shrinking the size and weight of the enclosures. As a result, these SFF (small form factor) systems must often be capable of withstanding extreme environmental conditions during operation, forcing designers to develop new packaging and thermal management techniques to overcome these tough requirements.
Because of the many different applications and installation platforms, each SFF enclosure must conform to a unique set of SWaP constraints. As a result, SFF system vendors now address these requirements with an extensive array of enclosures, which are often not compatible with open-standard system architectures.
Microwaves & RF magazine recently presented a TechXchange interview in which Ken Hermanny and Rodger Hosking of Mercury Systems discussed the technology synergies between Mercury and its recent acquisition, Pentek, and how the Sensors Open System Architecture (SOSA) fits into Mercury's future.
The Talon Model RTR 2628 is an 8-channel, phase coherent, 4U 19-inch rackmount recorder with integrated RF tuners and A/D converters. The rugged rackmount system is designed to operate under conditions of vibration and extended operating temperatures. The Talon RTR 2628 accepts signals from eight antennas to provide eight channels of phase-coherent RF signal recording. Each channel is tunable up to 6 GHz and captures up to 80 MHz of instantaneous bandwidth.
Each input channel includes a 250 MHz 16-bit A/D and an FPGA-based digital downconverter with programmable decimations from 2 to 65536 for instantaneous bandwidths from 80 MHz down to 3 kHz. RF signals up to 6 GHz in frequency can be tuned, sampled, digitally-downconverted, and streamed to disk in real-time at sustained aggregate recording rates up to 3.2 GB/sec. RF tuning frequencies, A/D sampling rates, DDC decimations, and trigger settings are among the selectable system parameters, providing a system that is flexible, yet simple to configure and operate.



Chris Tojeira, Recording Systems Director, Mercury Mixed Signal

Capturing and recording radio frequency signals is a crucial tool for developing radars and communications equipment and EW countermeasure systems, as well as the collection and monitoring of SIGINT and ELINT signals.

In this webinar, Chris will cover:

Important factors for RF signal recorders and how to exploit both design time and cost savings in your development
Capturing real-time data in a deployed SWaP environment
The benefits of bringing the RF environment back to the lab for signal evaluation, generation, and analysis
Other field use scenarios
Xilinx and Mercury are working together to deliver up to 20× more processing power closer to the edge. View this recent webinar, moderated by John McHale, Editorial Director of Military Embedded Systems, to learn more about:
Radar and EW trends and challenges
Xilinx Versal ACAP technology featuring the AI Core series
Faster processing and performance than traditional FPGAs
SWaP-focused, OpenVPX and SOSA-aligned AI Core device modules on the market
| | | |
| --- | --- | --- |
| | | Streamlining US military capabilities, the new standard will enable rapid, affordable, cross-platform capability advancements based upon fundamentals of system, software, hardware, and electrical and mechanical engineering best practices and Modular Open Systems Approach (MOSA) principles to develop a solution that addresses Department of Defense (DoD) needs for a cohesive unified set of sensor capabilities. |
The SOSA™ Consortium aims to create a common framework for transitioning sensor systems to an open systems architecture, based on key interfaces and open standards established by industry-government consensus. The open architecture supports airborne, subsurface, surface, ground, and space. The goal of The Open Group SOSA Consortium is to reduce development and integration costs and reduce time to field new sensor capabilities.
On September 14, 2021, Mercury Systems successfully demonstrated the Model 8256 Sensor Open Systems Architecture™ (SOSA) aligned Development Platform at the U.S. Army - FACE™ and SOSA Technical Interchange Meeting, proving true heterogenous interoperability with SOSA aligned products from several suppliers.

This Phase 2 platform highlights additional signal acquisition, time and frequency displays, and includes expanded system management capabilities.



Paul Mesibov, Vice President of Engineering, Mercury Mixed Signal
This Model 8256 development platform consists of:
an Elma Electronic 3U VPX chassis
Crossfield Technology IPMI software and ChassisBerry chassis manager
an Interface Concept backplane switch module (ComEth4590a)
a Concurrent Technology TR H4C single-board computer
and one Mercury Quartz® Model 5550 (or Model 5553), an eight-channel A/D and D/A converter 3U OpenVPX board based on the Xilinx® Zynq® UltraScale+™ RFSoC, all aligned with the SOSA Technical Standard.