Sign-Up for Quartz Zynq UltraScale+ RFSoC Updates!



Sign-Up for Jade Kintex UltraScale Updates!



Sign-Up for Cobalt Virtex-6 Updates!



Sign-Up for Onyx Virtex-7 Updates!



Sign-Up for Talon System Updates!



Sign-Up for Flexor FMC Updates!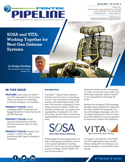 Sign-Up for the Pipeline Newsletter!


---
Free Technical Resources: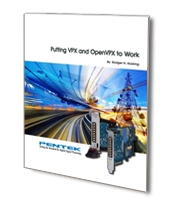 Putting VPX and OpenVPX
to Work Handbook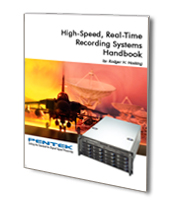 High-Speed, Real-Time
Recording Systems Handbook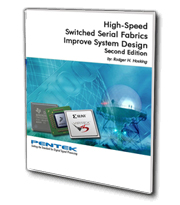 High-Speed Switched Serial
Fabrics Improve System Design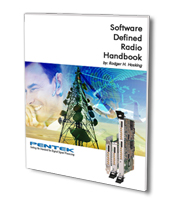 Software Defined Radio
Handbook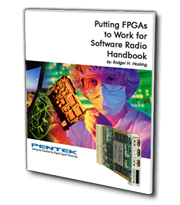 Putting FPGAs to Work for
Software Radio Handbook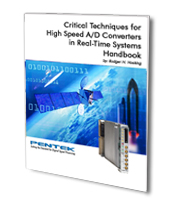 Critical Techniques for High
Speed A/D Converters in
Real-Time Systems Handbook

---
Pentek Literature:
---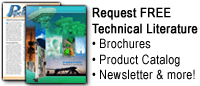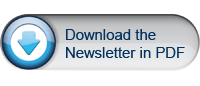 Software radio technology now pervades an extensive range of mil-aero applications including radar, EW, communications, SIGINT, ELINT, countermeasures, weapons, missiles, monitoring, navigation, and tracking.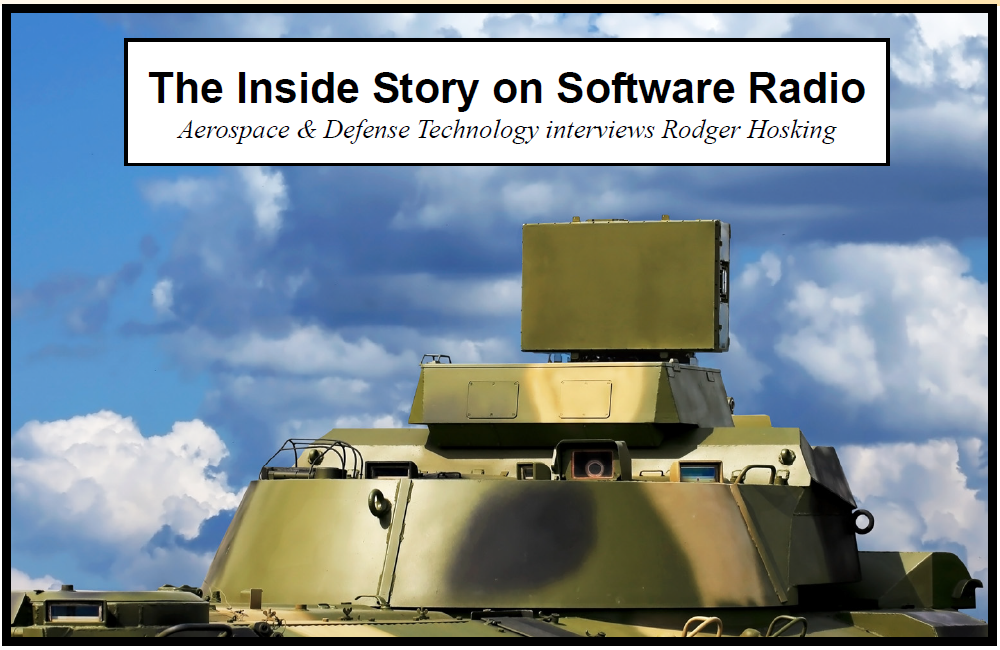 A&DT: What is software radio and how did it get started?
Hosking: Two critical technologies started to evolve rapidly in the 1970s. The first is data conversion technology that gave us ADCs (analog-to-digital converters) and DACs (digital-to-analog converters). The second is digital signal processing device technology that gave us DSP hardware chips. These enhanced microprocessors have dedicated multipliers, look-up tables, arithmetic units and memories to perform the necessary operations on sampled signals to and from DACs and ADCs at a given sample rate. Since these operations are controlled by software programs, once these DSPs and data converters were fast enough to convert and process radio frequency signals, the term "software defined radio" (or now simply "software radio") was coined.
---
Product Focus
Model 6001 8-Channel A/D & D/A Zynq UltraScale+ RFSoC Processor - QuartzXM
Features

Unique QuartzXM eXpress Module enables deployment in custom form factors
Supports Xilinx Zynq UltraScale+ RFSoC FPGAs
16 GB of DDR4 SDRAM
LVDS connections to the Zynq UltraScale+ FPGA for custom I/O
GTY connections for gigabit serial communication
Ruggedized and conduction-cooled versions available
Includes a complete suite of IP functions and example applications
Model 8257 1-Slot 3U VPX Development Chassis for Quartz Products
Model 4801 Carrier Design Kit for designing custom carrier for the Model 6001 QuartzXM
Also available in the following form factors:
Model 5950 - VPX 3U

Model 6001




---
The VITA Standards Organization (VSO) has started a "VITA Personas" segment on their website to highlight some of the people who contribute to shaping VITA standards.

The VSO recently featured Paul Mesibov, co-founder and Chief Technical Officer at Pentek, as one of their VITA Personas. What follows is taken from the VSO's profile of Paul.
Paul Mesibov has over 35 years experience in the electronics industry and oversees the design and implementation of Pentek's digital signal processing, software radio, and data acquisition products. He is currently an active member of SOSA, PICMIG, VITA, PCI-SIG, and IEEE, as well as a key contributor to several ANSI standards.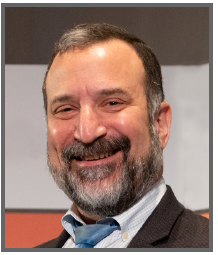 ---
PODCAST: SOSA, Tri-Service Demo, AI and signal processing

Open architecture initiatives such as the Sensor Open Systems Architecture (SOSA) effort are showing tremendous momentum at the start of 2020, as demonstrated by the turnout and enthusiasm of attendees at the Tri-Services Open Architecture Interoperability Demonstration at the Georgia Tech Research Institute in January.

To listen to a podcast about SOSA, click here. McHale Report editors John McHale and Emma Helfrich, and Pentek's Rodger Hosking, discuss SOSA, TSOA-ID, and artificial intelligence.
---
Product Focus
Quartz Model 5550, an eight-channel A/D and D/A converter, 3U OpenVPX board based on the Xilinx Zynq Ultra-Scale+ RFSoC and aligned to the SOSA Technical Standard.
Features

Supports Xilinx Zynq UltraScale+ RFSoC FPGAs
16 GB of DDR4 SDRAM
On-board GPS receiver
PCI Express (Gen. 1, 2 and 3)
40 GigE Interface
Optional VITA 67.3D optical interface for backplane gigabit serial communication
Dual 100 GigE UDP interface
Compatible with several VITA standards including: VITA 46, VITA 48, VITA 67.3D,VITA 65 (OpenVPX System Specification)
Ruggedized and conduction-cooled versions available

Model 5550




---
Take a look at Pentek's new SOSA information pages!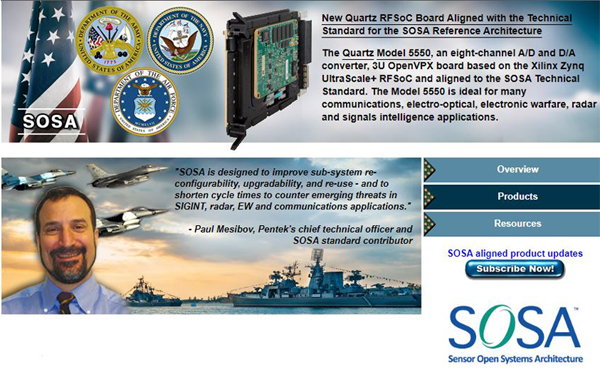 ---
Product Focus
Model 54141A is a dual channel analog-to-digital and digital-to-analog converter with sample rates up to 6.4 GHz
Features

Exceptional dynamic range and analog signal integrity
Xilinx Kintex UltraScale FPGAs
1-channel mode with 6.4 GHz, 12-bit A/D
2-channel mode with 3.2 GHz, 12-bit A/Ds
Compatible with several VITA standards, including: VITA 66.5 and VITA 67.3C
Supports VITA 49.2 VITA Radio Transport standard
Programmable DDCs
Two 6.4 GHz, 14-bit D/As
Programmable DUCs
5 GB of DDR4 SDRAM
uSync clock/sync bus for multimodule synchronization
PCI Express (Gen. 1, 2 & 3) interface up to x8
Optional LVDS and gigabit serial connections to the FPGA for custom I/O
Ruggedized and conduction-cooled versions available
Navigator Design Suite for Streamlined IP Development

Model 54141 A