Sign-Up for Quartz Zynq UltraScale+ RFSoC Updates!



Sign-Up for Jade Kintex UltraScale Updates!



Sign-Up for Cobalt Virtex-6 Updates!



Sign-Up for Onyx Virtex-7 Updates!



Sign-Up for Talon System Updates!



Sign-Up for Flexor FMC Updates!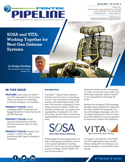 Sign-Up for the Pipeline Newsletter!


---
Free Technical Resources: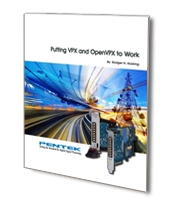 Putting VPX and OpenVPX
to Work Handbook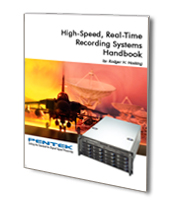 High-Speed, Real-Time
Recording Systems Handbook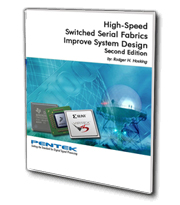 High-Speed Switched Serial
Fabrics Improve System Design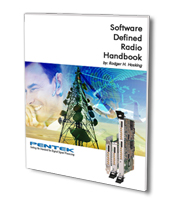 Software Defined Radio
Handbook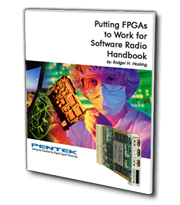 Putting FPGAs to Work for
Software Radio Handbook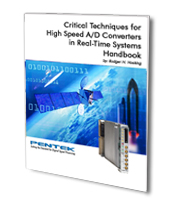 Critical Techniques for High
Speed A/D Converters in
Real-Time Systems Handbook

---
Pentek Literature:
---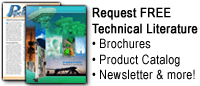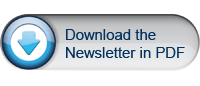 Accelerating 5G Product Development by Using a COTS-Based SDR System for the Development Platform
by Bob Muro, Application Specialist, Pentek
Commercial-Off-The-Shelf (COTS) Software Defined Radio (SDR) products have been traditionally used for military radar and communication applications because of their high performance and design flexibility. The latest SDR products offer solutions with integrated I/O, ARM processors, and large FPGAs that include intellectual property (IP) for accessing, routing, and processing digital data. Combining these attributes with superior signal integrity, phase-coherent sampling, and multi-channel transceivers, a COTS SDR system is an ideal choice for your 5G development platform.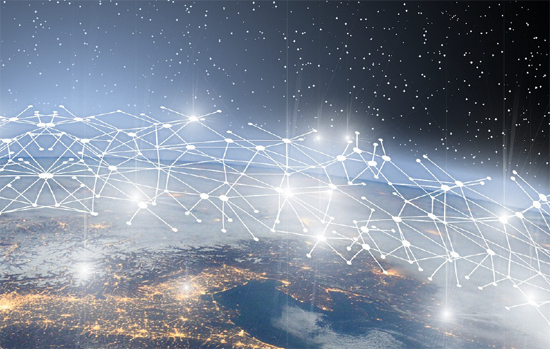 This article is designed to familiarize a new user about Software Defined Radio in a multi-purpose COTS platform that can reduce the time-to-market of your 5G products.
---
---
Product Focus
LVDS Digital I/O with Kintex UltraScale FPGA - XMC
Features

Supports Xilinx Kintex Ultrascale FPGAs
Front panel digital I/O can be used as a status and control or data interface
PCI Express (Gen. 1, 2 & 3) interface up to x8
VITA 42.0 XMC compatible with switched fabric interfaces
Optional LVDS and gigabit serial connections to the FPGA for custom I/O
Ruggedized and conduction-cooled versions available

Model 71810




---




The Art of (Rugged) Communication RFSoCs, Radar, and Reliability

In this episode of Fish Fry, we are delving into the world of RFSoCs, radar, ruggedization, and reliability. Rodger Hosking (Pentek) joins us to discuss the details of the Zynq UltraScale+ RFSoC and we take a closer look at the benefits and challenges of this unique single-chip adaptable radio platform.

To listen to
the podcast,
click here.
---
Product Focus
8-Channel 250 MS/sec RF/IF Extreme 1/2 ATR Recorder
Features

Rugged 1/2 ATR MIL-spec chassis
Designed to MIL-STD-810 for harsh mechanical and thermal environments
Environmentally sealed
Internally conduction-cooled
Designed to MIL-STD-461 for radiated and conducted RF
EMI power line filter
Compact and lightweight design - 22 lb (10kg)

Model 2590




---
Development Tactics and Techniques for Small Form Factor RF Signal Recorders

This white paper describes engineering considerations and design techniques used to develop small form factor rugged recorders that can handle extremely high data rates associated with very wide bandwidth RF signal recording.

It is intended to provide engineers with ideas on how to bring this capability into confined and often extreme environments while focusing on military specification compliance, SWaP and ease of use with confidence.

To download it, click here.
---
Product Focus
SOSA-Aligned LVDS with Optical I/O Kintex UltraScale FPGA – XMC
Features

Supports Xilinx Kintex Ultrascale FPGAs
Supports the emerging SOSATM Technical Standard
PCI Express (Gen. 1, 2 & 3) interface up to x8
VITA 42.0 XMC compatible with switched fabric interfaces
Optional front panel optical interface
Ruggedized and conduction-cooled versions available

Model 71813




---
Strategies for Deploying Xilinx's RFSoC

Xilinx's new RFSoC brings a powerful and unique solution for addressing some of the most demanding requirements of high bandwidth and high channel count system. This paper provides a look at how RFSoC compares to the current trends in A/D and D/A converters and the strategies for getting the most performance out of this new family of FPGAs.

To download it, click here.
---
Rodger Hosking Joins the VITA Board of Directors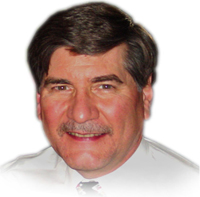 VITA, the trade association for standard computing architectures serving critical and intelligent embedded computing systems markets, announced that Rodger Hosking, vice-president and cofounder of Pentek, Inc., was elected to the VITA Board of Directors. With this election, the board will consist of four members.
"We are very pleased to announce that Rodger has joined the Board of Directors, where his expertise will be a key asset," said Jerry Gipper, VITA's Executive Officer. "Rodger has a solid understanding of the technology and business strategies that drive the critical embedded computing industry. He brings a unique perspective from a smaller company to the board and we look forward to benefitting from his extensive expertise in the industry and management as we continue to execute against our objectives and take action to create value for our members."
Mr. Hosking is responsible for new product definition, technology development, and strategic alliances at Pentek. With over 30 years in the electronics industry, he has authored hundreds of articles about software radio and digital signal processing. Prior to his current position, he served as engineering manager at Wavetek/Rockland, and holds patents in frequency synthesis and spectrum analysis techniques. He holds a BS degree in Physics from Allegheny College in Pennsylvania and BSEE and MSEE degrees from Columbia University in New York.
About VITA

Founded in 1984, VITA is an incorporated, non-profit organization of suppliers and users who share a common market interest in critical embedded systems. VITA champions open system architectures. Its activities are international in scope, technical, promotional, and usercentric. VITA aims to increase total market size for its members, expand market exposure for suppliers, and deliver timely technical information.
VITA has American National Standards Institute (ANSI) and International Electrotechnical Commission (IEC) accreditation to develop standards (VME, VXS, VPX, OpenVPX, VPX REDI, XMC, FMC, FMC+, VNX, Reliability Community, etc.) for embedded systems used in a myriad of critical applications and harsh environments. For more information, visit www.VITA.com.