Pentek's Talon RTX rackmount series recorders are designed for extremely harsh environments and provide unmatched performance and storage capacity.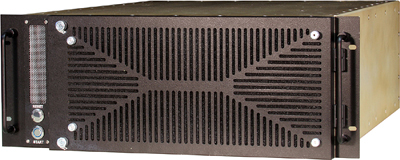 "Nova Integration Solutions was the ideal partner for designing a chassis that would meet all of our customers' MIL-spec needs. Through months of collaboration, we were able to create a unique product optimized for extremely harsh environments."
- Chris Tojeira, Recording Systems Director
---
The SystemFlow® Simulator demonstrates the Configuration, Record, Playback and Status screens to illustrate the intuitive controls and indicators of the recorder.

It also includes the SystemFlow Signal Viewer to display simulated live signals being digitized and recorded by a Pentek analog signal recorder.




The SystemFlow Signal Viewer includes a virtual oscilloscope and a virtual spectrum analyzer for signal monitoring in both the time and frequency domains.
---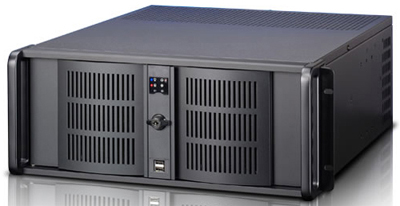 The Model 8266 resolves the typical hardware and software compatibility obstacles inherent in new PC development platforms. All hardware is installed in appropriate slots with proper cabling, power and cooling strategies, and optimized BIOS.
---
Product Focus
Eight-Channel RF/IF, 200 MS/sec Extreme Rackmount Recorder
Features

Designed to meet MIL-STD- 810 shock and vibration
Designed to meet EMC/EMI per MIL-STD-461 EMC
Windows® workstation with high-performance Intel® Core™ i7 processor
200 MHz max. 16-bit A/D sampling for recording, up to to eight channels
800 MHz max. 16-bit D/A sampling for playback, up to eight channels
Real-time aggregate recording rates up to 5.0 GB/sec
Up to 30 terabytes of QuickPac® Drive Pack SSD storage to NTFS RAID disk array

Model 2766








---
Product Focus
Four-Channel RF/IF, 500 MS/sec Extreme Rackmount Recorder
Features

Designed to meet MIL-STD- 810 shock and vibration
Designed to meet EMC/EMI per MIL-STD-461 EMC
Windows® workstation with high-performance Intel® Core™ i7 processor
500 MHz 12-bit A/Ds or 400 MHz 14-bit A/Ds
800 MHz 16-bit D/As
Real-time aggregate recording rates up to 5.0 GB/sec
Up to 30 terabytes of QuickPac® Drive Pack SSD storage to NTFS RAID disk array

Model 2767








---
Product Focus
Two-Channel RF/IF, 1 GS/sec Extreme Rackmount Recorder
Features

Designed to meet MIL-STD- 810 shock and vibration
Designed to meet EMC/EMI per MIL-STD-461 EMC
Windows® workstation with high-performance Intel® Core™ i7 processor
1 GHz 12-bit A/Ds
1 GHz 16-bit D/As
Sampling frequencies to 1 GS/sec
Real-time aggregate recording rates up to 5.0 GB/sec
Up to 30 terabytes of QuickPac® Drive Pack SSD storage to NTFS RAID disk array
Optional GPS time and position stamping

Model 2768








---
Product Focus
Ultra Wideband One- or Two-Channel RF/IF, 3.2 GS/sec Extreme Rackmount Recorder
Features

Designed to meet MIL-STD- 810 shock and vibration
Designed to meet EMC/EMI per MIL-STD-461 EMC
Windows® workstation with high-performance Intel® Core™ i7 processor
Sample rates up to 3.2 GHz in singlechannel mode
Sample rates up to 1.6 GHz in dualchannel mode
12-bit A/D, with 12- and 8-bit packing modes
Real-time aggregate recording rates up to 5.0 GB/sec
Up to 30 terabytes of QuickPac® Drive Pack SSD storage to NTFS RAID disk array

Model 2769








---
Product Focus
Two-Channel 10-Gigabit Ethernet Extreme Rackmount Recorder
Features

Designed to meet MIL-STD- 810 shock and vibration
Designed to meet EMC/EMI per MIL-STD-461 EMC
Windows® workstation with high-performance Intel® Core™ i7 processor
Records 10-gigabit Ethernet streams
One or two channels
TCP and UDP protocols
Copper or optical 10 GbE interfaces
Real-time aggregate recording rates up to 5.0 GB/sec
Up to 30 terabytes of QuickPac® Drive Pack SSD storage to NTFS RAID disk array

Model 2775








---
Product Focus
Eight-Channel Serial FPDP Extreme Rackmount Recorder
Features

Designed to meet MIL-STD- 810 shock and vibration
Designed to meet EMC/EMI per MIL-STD-461 EMC
Windows® workstation with high-performance Intel® Core™ i7 processor
Four or eight channels
Copper, single-mode and multi-mode fiber interfaces available
Supports 1.0625, 2.125, 2.5, 3.125 and 4.25 GBaud link rates
Real-time aggregate recording rates up to 5.0 GB/sec
Up to 30 terabytes of QuickPac® Drive Pack SSD storage to NTFS RAID disk array

Model 2776








---
Product Focus
LVDS Digital I/O Extreme Rackmount Recorder
Features

Designed to meet MIL-STD- 810 shock and vibration
Designed to meet EMC/EMI per MIL-STD-461 EMC
Windows® workstation with high-performance Intel® Core™ i7 processor
32 bits of LVDS digital I/O
LVDS clock, Data Valid and Data Suspend signals
Supports clock rates up to 250 MHz
Real-time aggregate recording rates up to 5.0 GB/sec
Up to 30 terabytes of QuickPac® Drive Pack SSD storage to NTFS RAID disk array
Optional playback mode

Model 2778








---
What's New
Press Releases
March 3, 2014
Samtec, Inc. and Pentek Partner to Incorporate FireFly
February 26, 2014
Nova Integration Solutions Collaborates with Pentek In Support of Their New RTX Family of Mil-Grade Enclosures
---
Upcoming Events
Shows & Seminars
Apr 15, 2014
Real-Time & Embedded Computing Conference
Hilton Melbourne Rialto Place
200 Rialto Place, Orlando, FL
Apr 17, 2014
Real-Time & Embedded Computing Conferences
The Westin Huntsville
6800 Governors West, NW, Huntsville, AL