Sign-Up for VPX Updates!




Sign-Up for Virtex FPGA Updates!



---


Download: 8-Channel Aurora Beamforming Demo!
---
Free Technical Resources: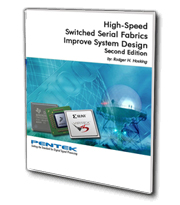 High-Speed Switched Serial
Fabrics Improve System Design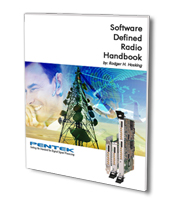 Software Defined Radio
Handbook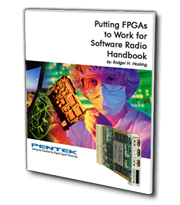 Putting FPGAs to Work for
Software Radio Handbook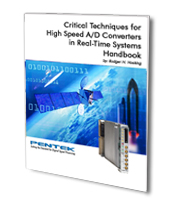 Critical Techniques for High
Speed A/D Converters in
Real-Time Systems Handbook

---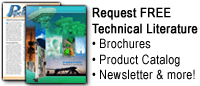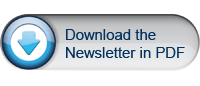 Radar Topics, Applications and Pentek Products
Radar is a target detection system that uses radio waves to identify the range, altitude, direction, or speed of moving and fixed targets such as aircraft, ships, spacecraft, guided missiles, weather formations and terrain.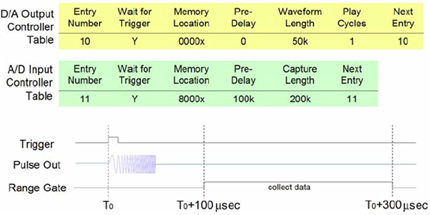 Monopulse Radar Data Collection Diagram with the Parameters of the Output and Input Controller Tables Superimposed
"The Pentek Model 71621 Transceiver is a complete radar signal generation, timing and acquisition subsystem. It has the three A/Ds required for monopulse radar and onboard support for signal generation and acquisition timing."
- Rodger Hosking, Pentek Vice President and Cofounder
---
Pentek's Featured Products and Special Offers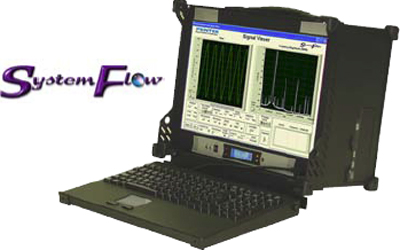 Model 2721 Portable High-Speed Real-Time Recording System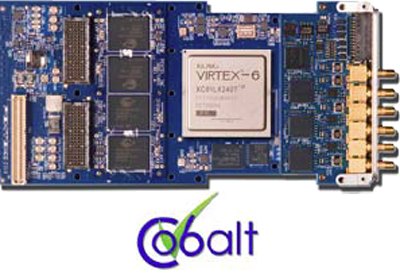 Model 71620 Software Radio XMC with Virtex-6 FPGA
Model 78620 Software Radio x8 PCIe with Virtex-6 FPGA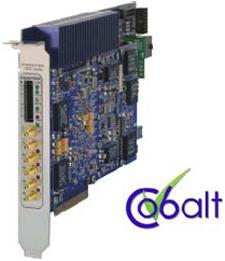 Model 78660 Multichannel A/D x8 PCIe with Virtex-6 FPGA
Model 71660 Multichannel A/D XMC with Virtex-6 FPGA
---
Product Focus
New Pentek Cobalt® Boards Aimed at Radar and Most High-Speed Data Acquisition Applications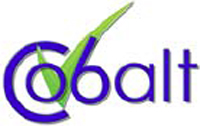 Available in XMC, PCIe, cPCI, PCI, and VPX Formats Suitable for Radar, Telemetry, SigINT, and Medical Systems
All Models Feature:
Xilinx Virtex-6 LXT or SXT FPGAs
Available in XMC, VPX, PCIe, PCI, or cPCI formats to suit most applications
Built-in clock synthesizer delivers low phase noise
Sample clock synchronization to an external system reference
Up to 2 GB of DDR3 SDRAM or 32 MB of QDRII+ SRAM or combinations of each
Clock/sync bus for multiboard synchronization
Pentek ReadyFlow® board support package and GateFlow® FPGA Design Resources
Commercial and ruggedized versions
---



Upcoming Events

Shows & Seminars

Oct 14, 2010
Real-Time & Embedded Computing Conference
Martins Crosswinds Conference Center
7400 Greenway Center Drive, Greenbelt, MD

Oct 12, 2010 - Oct 15, 2010
2010 IEEE International Symposium on Phased Array Systems & Technology
The Westin Hotel
70 Third Avenue, Waltham-Boston, MA

Oct 12, 2010
Real-Time & Embedded Computing Conference
Hope Hotel & Conference Center
Bldg. 823, Area A (outside base), WPAFB, OH


---
Press Release
July 27, 2010
Pentek's Programmable Multi-frequency Clock Synthesizer Offers System Flexibility and Quick Delivery
Simultaneous synthesis of up to five different clock frequencies
Independently programmable clocks from 50 MHz to 700 MHz
Eight clock outputs phase-locked to input frequency reference
Exceptionally low phase noise and jitter for improved signal quality
Immediate product availability