SPARK Development System Overview
| | | |
| --- | --- | --- |
| | | The SPARK® family are fully-integrated development systems for Pentek's software-defined radio (SDR), data acquisition and I/O boards. The SPARK series was created to save engineers and system integrators the time and expense associated with building and testing a development system that ensures optimum performance of Pentek boards. |
A fully-integrated system-level solution, the SPARK family provides the user with a streamlined out-of-the-box experience. They come preconfigured with Pentek hardware, drivers and software examples installed and tested to allow development engineers to run example applications out of the box.

All SPARK development systems come with all software and hardware installed and ready for immediate operation. All necessary analog I/O cables are installed and tested, providing SMA connectivity for all analog I/O lines. Please contact Pentek to configure a system that matches your specific requirements.


SPARK 1-Page
Overview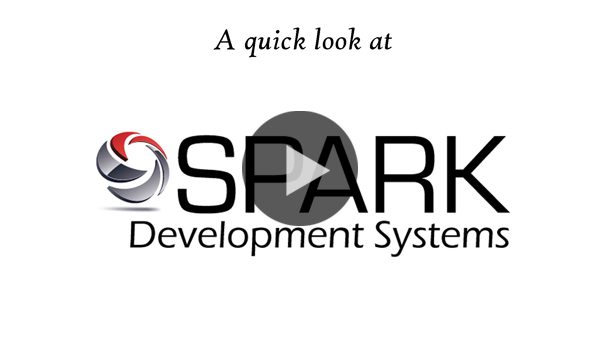 | | |
| --- | --- |
| Navigator Design Suite | |
Pentek Navigator™ Design Suite takes a new approach to solving FPGA IP and control software connectivity. Most modern FPGA-processing applications require development of specialized FPGA IP to run on the hardware, and software to control the FPGA hardware from a host computer.
| | |
| --- | --- |
| ReadyFlow Software | |
Pentek ReadyFlow® drivers and board support libraries are preinstalled and tested with the SPARK development systems. ReadyFlow includes example applications with full source code, a command line interface for custom control over hardware, and Pentek's Signal Analyzer* (not supported on 64-bit Linux), a full-featured analysis tool that continuously displays live signals in both time and frequency domains.
Software Defined Radio Handbook
Written by Rodger Hosking, Vice President and Co-founder of Pentek

Software Defined Radio has revolutionized electronic systems for a variety of applications that include communications, data acquisition and signal processing. Recently updated, this handbook shows how DDCs (Digital Downconverters), the fundamental building block of software radio, can replace legacy analog receiver designs while offering significant performance, density, and cost benefits.


Software Defined
Radio Handbook
SPARK Development Systems
Pentek's SPARK Development Systems are the quickest way to get up and running and start your application development.

Each SPARK PC system includes a high performance rackmount PC with Pentek hardware and software factor installed and tested allowing immediate "out of the box" deployment.


SPARK 1-Page
Overview
| | |
| --- | --- |
| Development Systems - ( top ) | |
| | |
| --- | --- |
| Model | Description |
| Model 8267 | SPARK 3U VPX Development System for Cobalt, Onyx, Flexor, Jade and Quartz Boards |
| Model 8266 | SPARK PC Development System for PCIe Cobalt, Onyx, Flexor and Jade Boards |
| Model 8264 | SPARK 6U VPX Development System for Cobalt, Onyx and Jade Boards |
---
Pentek Product Segment Catalogs
Pentek's segment catalogs highlight products by function. These downloadable catalogs are available for Analog & Digital I/O, Clock & Synchronization Generators, Radar & Software Defined Radio (SDR) I/O, Software & Field Programmable Gate Array (FPGA) Tools and High-Speed Real-Time Recording Systems.
Pricing and Availability
For the latest pricing, delivery and available options, please fill out this form and your request will be delivered to the appropriate department. To learn more about our products or to discuss your specific application please email our sales department at sales@pentek.com, contact your local representative or Pentek directly:
John Eklund
Sales Director
Pentek, Inc.
One Park Way
Upper Saddle River, NJ 07458
USA
Tel: +1 (201) 818-5900
Fax: +1 (201) 818-5904
sales@pentek.com
Map + Directions